I've built one of the popular ZMR250 quadcopters for FPV racing.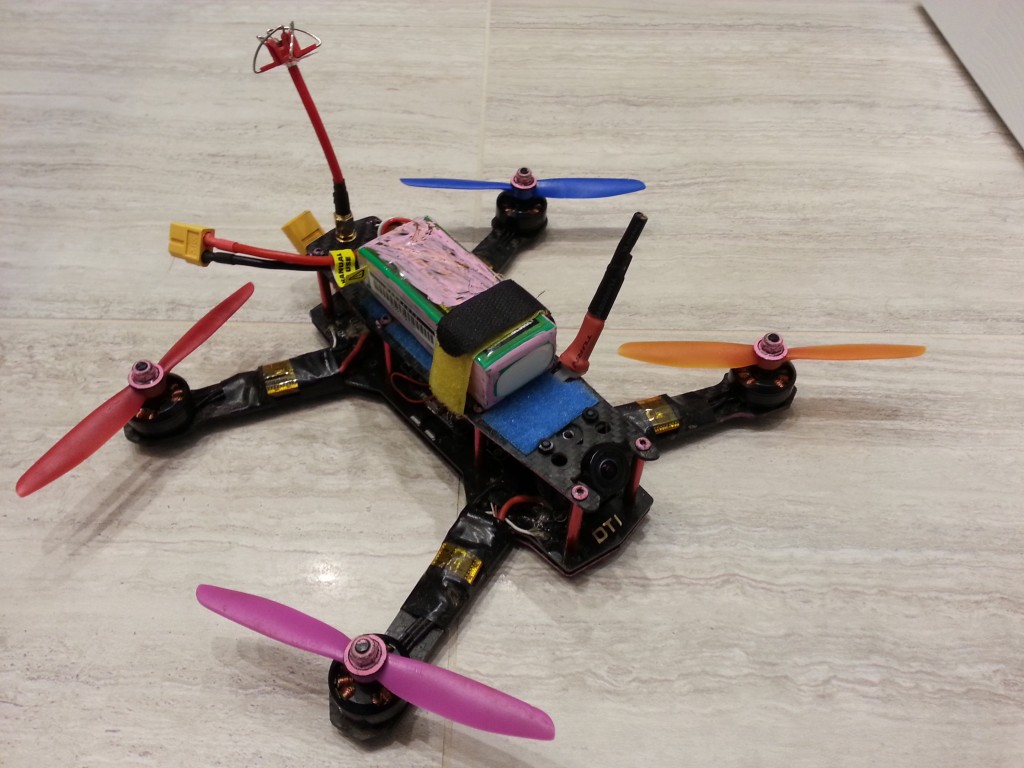 Parts list:
On the other end, I'm using a Turnigy 9X transmitter with a DTF UHF 1-watt OpenLRS Module, and Skyzone SKY02 3D Goggles for video.
The Naze32 is running Cleanflight, which allows you to control some WS2812 LEDs to use as turn signals, or to display status codes. I designed a quick bracket in OpenSCAD for mounting these on the ZMR:
I've been filming my flights with the DVR built into the goggles, here is some of that video:
Some raw footage from August 23, 2015:
A Compilation of crashes:
I have also started flying with the folks at Toronto FPV Racing, these guys are a blast to fly with, I recommend coming to a meetup to check out the action!